I few weeks ago I posted a review of Estée Lauder's Advanced Night Repair. In addition to being sent a great skin care product to review, I was invited to attend a party while in Chicago for BlogHer. Given new product and being sent to an event? SIGN ME UP.
I arrived in Chicago on the Wednesday night, checked into my room, then went out in search of somewhere to buy souvenirs for my kids. I ended up failing in my endeavor, but enough friends ended up donating their Mr./Mrs. Potato Heads and Spiderman books from our BlogHer bags that I was regarded as a hero upon return home.
After that failed shopping excursion I walked into my room to see a lovely Estée Lauder gift bag sitting on the table in my room.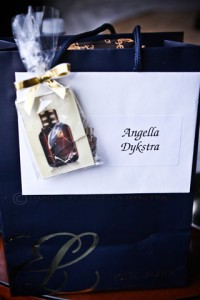 The coolest thing about the contents of the bag is that there were things that I will ACTUALLY USE. I don't shop at department stores that often, but it seems that whenever I get the "Free gift with purchase" I end up with a bunch of makeup palettes that don't go with my skin color and the lipstick is a bright shade of cherry red.
Not only were there a few makeup bags included, the eyeshadow compact includes colors that suit me and the lipstick doesn't make me look like a call girl. Even better, the lipstick is actually quite similar to my regular color, but with a little extra depth and shimmer to it. I am honestly wearing it as I type this (Hot Kiss)(RAWR).
As for the event itself, I wasn't quite sure what to expect. The shuttle to get there left later than planned but being the eternal optimist I am, I took the opportunity to chat with the other lovely ladies who were attending with me. Upon arrival at Macy's we were given a "stress reliever" and a bottle of water.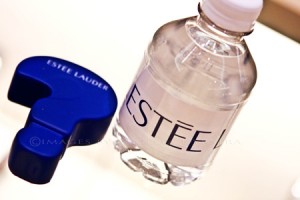 The humidity in Chicago was a bit much for this desert girl so I downed that baby right after I took this photo.
We got to hear about Estée Lauder herself and how she was (an actual person, and) a pioneer in the world of beauty products. It was neat to hear how persistent she was trying to make her way in a world that didn't encourage start ups.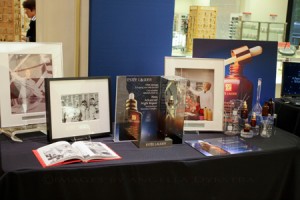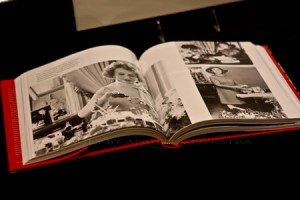 As I said above, I was not really sure what to expect at this event. I was hoping for food, seeing as it was over the supper time hour (my American friends mock me to no end when I say "supper time") but there was no food to be found. I didn't get too upset about it because I figured that maybe the party planners thought that bloggers were like celebrities. In some ways, they may be, but there is one major difference: Bloggers like to eat.
Lack of food wasn't going to keep me from making the most of the night. I sat with one of the girls at the makeup counter and she was all sorts of friendly and knowledgeable. She wanted to wash my face and start my makeup from scratch (Which, well, NO) but when I said I was happy with my look she tested makeup on my hand and bombarded me with samples.
Everyone associated with Estée Lauder was energetic, informed and extremely professional. If I didn't have another event to hustle off to, I would have visited with more of the lovely ladies working at their counters.
I was also excited to visit with old friends and make some new ones.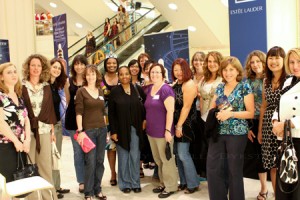 They couldn't have picked a better group of ladies to spend the evening with. Thanks, Estée Lauder.
3 Comments