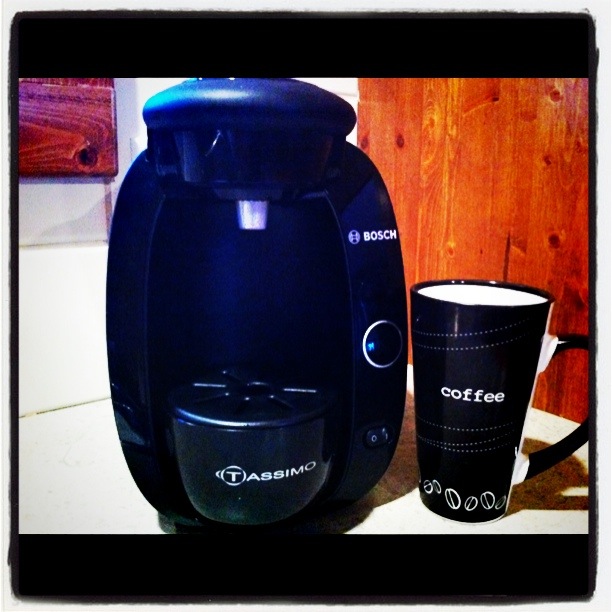 At the beginning of December I was contacted by Tassimo to see if I would be interested in reviewing their Tassimo T20 coffee brewer AND giving one to one of my readers. I said yes, for a few different reasons:
1. I love coffee and drink one every morning, either on my drive to work or at my kitchen table on my days off.
2. I'd heard a lot of buzz about the Tassimo T20 through Twitter and other giveaways and had been hoping to get one for Christmas.
3. I love it when I get to give away cool things to my readers.
The Tassimo T20 arrived at Purolator on Christmas Eve – just in time to keep me caffeinated for all the festivities of the holidays (including hosting Christmas dinner). It was so easy to use! The coffee tastes great! And the only clean up consists of throwing the T Disc in the garbage! My husband and extended family were pretty impressed as well.
A big thank you to Tassimo for spoiling me with the T20 and for letting me give one away to one of you lucky readers. They can only ship to U.S. addresses for this giveaway and so I asked if Canadians were allowed to enter if they could provide a U.S. shipping address. They can!
So! If you have a U.S. shipping address and want a chance to enter this contest, simply leave a comment below and tell me how you take your coffee. (I take mine with Splenda and Half and Half. It balances out. Or something.)
We're leaving for Disneyland on Wednesday, so I'll leave the comments open until we return on January 12th and then use Random.org to choose the winner. Good luck!
Disclaimer: I received the T20 brewer to review at no cost and all opinions are my own.
***
We have a winner! #35!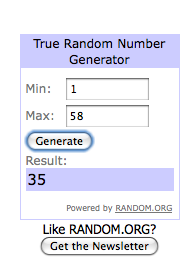 I'll email you, Chris, to get your mailing address.

117 Comments