I few weeks ago I posted a review of Estée Lauder's Advanced Night Repair. In addition to being sent a great skin care product to review, I was invited to attend a party while in Chicago for BlogHer. Given new product and being sent to an event? SIGN ME UP.
I arrived in Chicago on the Wednesday night, checked into my room, then went out in search of somewhere to buy souvenirs for my kids. I ended up failing in my endeavor, but enough friends ended up donating their Mr./Mrs. Potato Heads and Spiderman books from our BlogHer bags that I was regarded as a hero upon return home.
After that failed shopping excursion I walked into my room to see a lovely Estée Lauder gift bag sitting on the table in my room.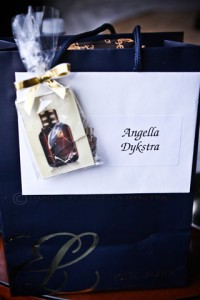 The coolest thing about the contents of the bag is that there were things that I will ACTUALLY USE. I don't shop at department stores that often, but it seems that whenever I get the "Free gift with purchase" I end up with a bunch of makeup palettes that don't go with my skin color and the lipstick is a bright shade of cherry red.
Not only were there a few makeup bags included, the eyeshadow compact includes colors that suit me and the lipstick doesn't make me look like a call girl. Even better, the lipstick is actually quite similar to my regular color, but with a little extra depth and shimmer to it. I am honestly wearing it as I type this (Hot Kiss)(RAWR).
As for the event itself, I wasn't quite sure what to expect. The shuttle to get there left later than planned but being the eternal optimist I am, I took the opportunity to chat with the other lovely ladies who were attending with me. Upon arrival at Macy's we were given a "stress reliever" and a bottle of water.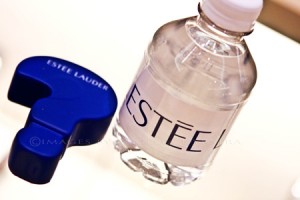 The humidity in Chicago was a bit much for this desert girl so I downed that baby right after I took this photo.
We got to hear about Estée Lauder herself and how she was (an actual person, and) a pioneer in the world of beauty products. It was neat to hear how persistent she was trying to make her way in a world that didn't encourage start ups.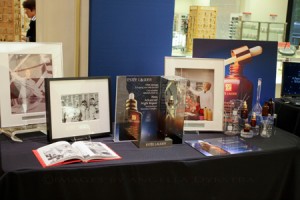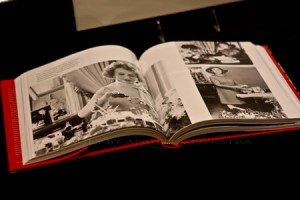 As I said above, I was not really sure what to expect at this event. I was hoping for food, seeing as it was over the supper time hour (my American friends mock me to no end when I say "supper time") but there was no food to be found. I didn't get too upset about it because I figured that maybe the party planners thought that bloggers were like celebrities. In some ways, they may be, but there is one major difference: Bloggers like to eat.
Lack of food wasn't going to keep me from making the most of the night. I sat with one of the girls at the makeup counter and she was all sorts of friendly and knowledgeable. She wanted to wash my face and start my makeup from scratch (Which, well, NO) but when I said I was happy with my look she tested makeup on my hand and bombarded me with samples.
Everyone associated with Estée Lauder was energetic, informed and extremely professional. If I didn't have another event to hustle off to, I would have visited with more of the lovely ladies working at their counters.
I was also excited to visit with old friends and make some new ones.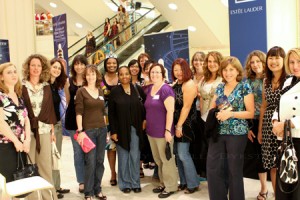 They couldn't have picked a better group of ladies to spend the evening with. Thanks, Estée Lauder.
This is a compensated review from BlogHer and Estée Lauder Advanced Night Repair
If you are a close friend of mine, you have heard me complain about one of my pet peeves of growing older. No, it's not the shape of my body. I am actually more fit now than I have ever been. Please don't hate me; I have an addictive personality and exercise is my newest addiction.
I hate seeing the effects of age on my skin.
My husband comes from a family who has dark, olive, oily skin. Those natural oils make it so that the women in his family (And the men) have nary a wrinkle to be seen.
I, however, have Irish blood. My skin is fair, and pretty awesome in general, but the wrinkles? THEY HAVE SHOWN THEMSELVES.
When the call was thrown out for bloggers who might be interested in trying out Estée Lauder's Advanced Night Repair I responded with an excited, "Pick me! Pick me!" I need all of the help I can get. We all know how costly a skin care regime can be, so the chance to try one out in exchange for a review was right up my alley. Before I knew it a little blue box had arrived in my mail box.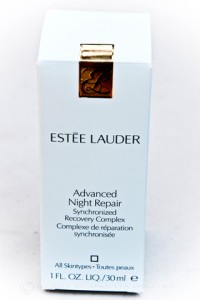 I opened it up and saw an interesting little brown bottle.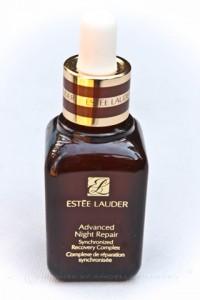 I unscrewed the lid and saw something that I had not seen before. A dropper.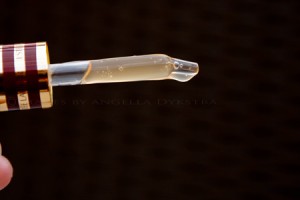 Now, maybe you are a makeup/skin care aficionado, but I am a drugstore shopper. I have veered away from the high-end brands because I am cheap frugal. I saw the dropper and had some questions.
How was I to get this potion to work for me? Squirt it up my nose? Add it to a drink? So that maybe it could do its magic from the inside out? I consulted the instruction booklet.
I was supposed use the dropper to squirt the lotion onto my skin. It really was that simple. Just like me.
I have to say that I gave the lotion a run for its money. Summer has finally ARRIVED. After a long (and cold) winter I have been spending every spare moment outside. While we all know that sun is damaging to the skin, I can't stay away from it. Eight months of winter just about did me in. I'm like that fly on A Bug's Life that is zooming towards the zapper. When he buddy tells him to stay away from the light he responds, "I…can't…help…it…"
I didn't take any "before" photos (Because I am awesome like that) but I did take an "after" photo. This is me, unedited (Except for a bump in the contrast).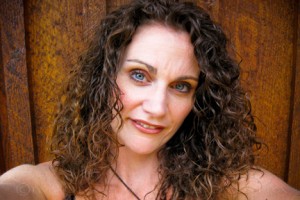 My skin may not be dewy and flawless, but I am THIRTY-FOUR YEARS OLD. All things considered, I think that a good skin care regimen makes all of the difference. Seriously.
I am not the only one who had the pleasure of turning back time. Here is the round-up of others who got to try the Estée Lauder Advanced Night Repair:
If you like free stuff then do I have a deal for you.

Estée Lauder invites you to AMERICAS NIGHT TO REPAIR. On Thursday, July 23, 5-9PM, visit any Estée Lauder Counter and get a free 10-day supply of New Advanced Night Repair, no purchase necessary (while supplies last)(It retails for $47.50)
For more information on the Advanced Night Repair, you can check out their website.
I will be at the giveaway in Chicago during BlogHer. Will I see you there? If you can't make it to Chicago, are you going to hit up your local Estee Lauder? IT'S FREE, PEOPLE.
Please tell me that you're going to attend somewhere.