Date: Sunday February 26, 2012
Posted in: reviews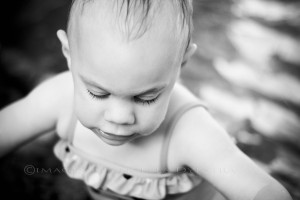 I feel really lucky to have been chosen as one of the ambassadors for LiveOn. For someone like me, who takes hundreds upon hundreds of photos, and who tries to document our life via THE BLAWG, it's a great tool to help me capture what I can for my kids (And grandkids!)(One day!)(Holy crap!) so that they can see what our life was like here. And now.
One other great service that they offer is LiveOn Rewind. You can send in your old videotapes and they will convert them into digital (DVD) format. The plan was for me to send in our old videos, get them back, and tell you how awesome they are. Sadly, 2012 is trying to eat my face, and the box I had packaged for shipping sat in my minivan for weeks. WEEKS. Because I have dealt with more bodily fluids than any (non-medical) person should have to.
The good news is that I finally made my way to UPS last week. The box that included Hi-8 (So advanced, ten years ago!) video tapes were sent off to LiveOn Rewind. The video of our wedding, which the kids haven't seen. Videos of Graham's first year. So much more. I cannot WAIT to get them back and watch them with the kids. They are going to FREAK OUT. In a good way.
This just in: I have a coupon code for 30% off on LiveOn Rewind to share with you lovelies. cgc61
Thank you to LiveOn for sponsoring this blog post. Please visit LiveOn to learn more about sharing and preserving your most important memories. I was selected for this sponsorship by Clever Girls Collective. Although story ideas were provided, all thoughts and opinions are my own.
22 Comments