A few months back I had the sweetest email from one of my readers named Ruth.  She asked if she could possibly send me and the kids some books that her husband Royden had both written and illustrated.
Free books?  For my kids who LOVE TO READ and BE READ TO?
Um…YEAH.
Before I knew it this bundle of books had arrived.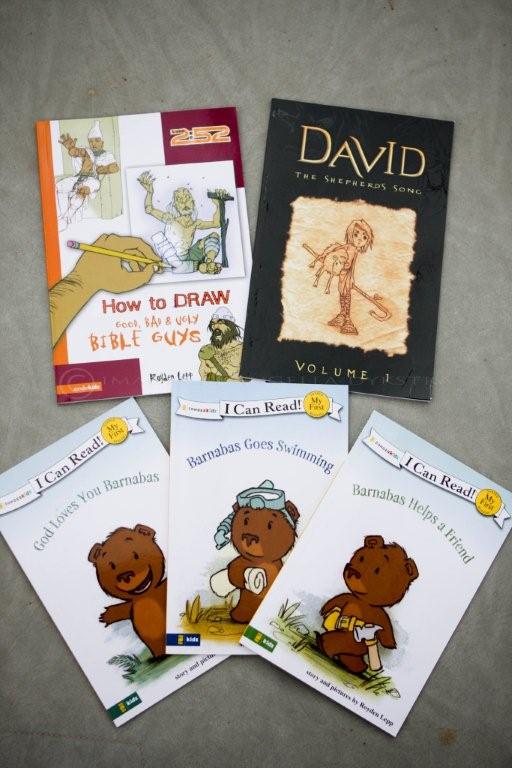 The kids love, love, LOVE the Barnabas books.  The drawing books are a bit advanced for the pre/barely-in-school set, but my eighteen-year-old brother has been having a heyday with them.
If drawing is your forte, Royden has a blog dedicated to the art.  You can find it HERE.
You can find their regular site HERE.
If you want to purchase any of the above books, they can be found on Amazon, Chapters, and Borders.
Ruth and Royden are sweet people who share the same faith as I do.  They sent these books out of the kindness of their hearts.  They don't have kids of their own. YET. They wanted feedback from someone who already had kids.  I HAVE THREE.  I (more than) qualified.
I want to give them a huge wish of thanks for sharing their work with me and my family.
If you think that these books are something that your family would enjoy, make sure you tell them that I sent you.
5 Comments